The Cranberries Zombie
Music video by The Cranberries, performing Zombie. 1994 The Island Def Jam Music Group
The Irish band had already enjoyed success with their sweet ballads, but this storming left-turn, an incendiary, furious track about the bombings in Northern Ireland, made them massive.
By 1994, Limerick rock band The Cranberries had achieved international fame with their chart-topping, multi-platinum debut album Everybody Else Is Doing It So Why Can't We?, and most people thought they knew exactly what the Irish four-piece were about.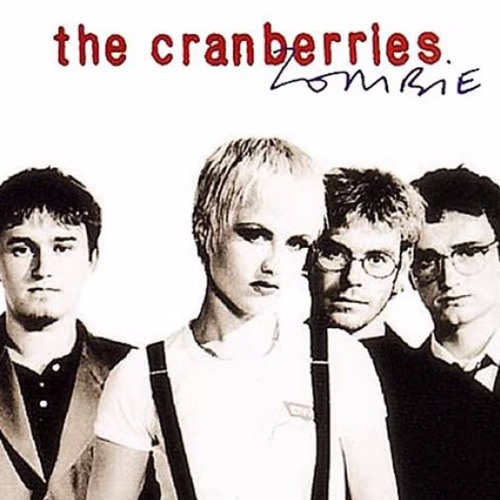 As the final days of grunge stormed around them, they were a barefoot, floaty, slightly hippie-ish oasis of calm, the romantic longing of Linger and the fairy tale sugar-rush of Dreams further sweetened by singer, Dolores O'Riordan's girlish, heavily accented vocal style.
Then in September, in the run-up to the release of their second album, No Need To Argue, they turned their own image on its head by returning with Zombie, a grungy, gloomy, furious anti-war song that found O'Riordan raging against the violence caused by the conflict in Northern Ireland, which was making the news headlines on what seemed like a weekly basis.
On March 20, 1993, one of two bombs was planted in a litter bin in Warrington city centre by Irish republicans. When it exploded, 12-year-old Tim Parry and three-year-old Jonathan Ball were killed, and dozens of people injured, in an attack that shocked and appalled the public in the UK and Ireland alike. When the news of the attack broke, The Cranberries were on tour in the UK, and O'Riordan was on the tour bus in London.
"I remember at the time there were a lot of bombs going off in London and the Troubles were pretty bad," she says now, 24 years later. "I remember being on tour and being in the UK at the time when the child died, and just being really sad about it all. These bombs are going off in random places. It could have been anyone, you know?
"It's a tough thing to sing about, but when you're young you don't think twice about things, you just grab it and do it. As you get older you develop more fear and you get more apprehensive, but when you're young you've no fear."